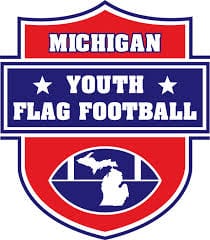 This is the nation's largest flag football program. It is run in partnership with Dearborn Public Schools. The registration deadline is March 1st, 2015 and the season runs from April 19th – June 28th.
Here are some important Dearborn League information:
Boys and girls 4-14
Investment includes a NFL jersey, and flag belts for all players to keep.
Everybody plays! No tryouts or Drafts.
Teams formed by school and grade
Games played at Dearborn High School.
Games played on Sunday afternoons.
Practice is held an hour before games.
Coaches are screened and trained.
Includes a participation award.
If you have any questions, please call (248) 454-9700.
To register online please visit