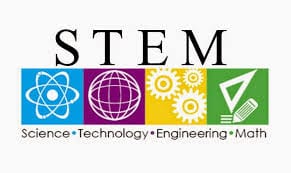 This fall, Dearborn opened a new 6th and 7th grade middle school focused on science, technology, engineering, and Math (STEM). The school is located on the Dearborn Heights Campus, also the location of the Dearborn Center for Math, Science, and Technology (DCMST). In addition to the traditional middle school curriculum, students benefit from the Project Lead the Way middle school STEM program.
Enrollment is limited and based on student interest and test scores. For the 2015-2016 school year, we will have 2 openings for 7th grade (current 6th graders) and 60 openings for 6th grade (current 5th graders) students.
Four (4) informational meetings were scheduled for interested parents to learn more about the school on the following dates:
Thursday, February 5, 6:30 p.m.          Passed
Wednesday, February 11, 6:30 p.m.    Passed
Monday, February 23, 9:30 a.m.
Monday, February 23, 6:30 p.m.
Location: Lecture Hall, Michael Berry Career Center, 22586 Ann Arbor Trail.