Click Bulletin 03-13-2018 to download your copy of Stout's Daily Bulletin, your eyes and ears into our school. Be informed!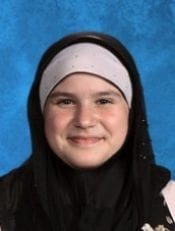 Hala Mallah had this beautiful quote about being friendly: "A simple "hello" can lead to a million things!" True. A grumpy face creates no opportunities.

Mr. Adam Martin, the principal at Dearborn High School would like to invite the our 8th grade students and their parents to the 8th Grade Parent Night, on March 28th at 6:30 pm, held in the Dearborn High Auditorium. They'll get to meet some of the staff, find out...